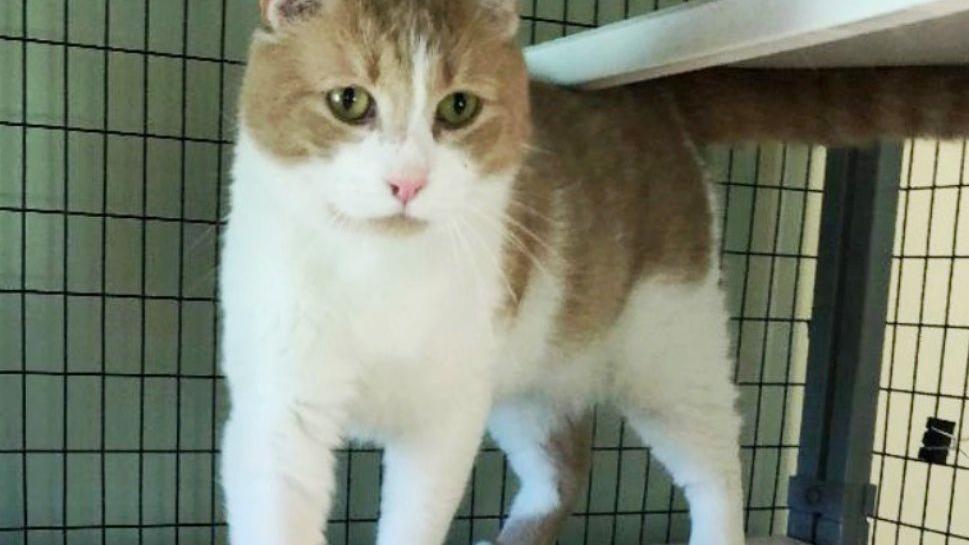 Finger Lakes SPCA: Young Kitty Boy a Model of Kindness | Lifestyles
CNY's SPCA Finger Lakes Special for The Citizen

Every Friday, The Citizen features a pet available for adoption from the Finger Lakes SPCA in central New York City. This week, we're spotlighting Kitty Boy.
RACE: Domestic short coat, white with orange
COMMENTS: Kitty Boy, along with many other felines and canines, came to live at the shelter when their former family could no longer care for them. They've adjusted well, but they all really want to be in their new home. There is no place like home!
Kitty Boy (he tells us he would like a new name) is the sweetest cat ever. He is so friendly and lovely to everyone. He loves attention and works hard to get it. Don't just walk past her condo without stopping and talking to her. His feelings are easily hurt! Adopt Kitty Boy and you will have the best BFF!
Kitty Boy is fully vaccinated (rabies, distemper, feline kennel cough), is negative for FIV / FeLV, has been treated for parasites and is neutered. His suitcases are ready, he is ready to move on.
Q. Who is your best friend?
A. Well guess what !? Bruce was my best friend, and he finally made it home! We are all very happy for him, but his departure leaves a great void in our life at the shelter. I envision a few cats and even watch a dog or two. Athena and Belle, our beautiful pit bulls, came from the same place as me. I could suggest to one of them. They would be fun BFFs!